Harness the ancient preserving power of the pyramid


Encourages youthfulness and vitality

Instant download

Plays on computer or easily transfers to CD or MP3 player

NO HEADPHONES OR SPECIAL EQUIPMENT REQUIRED

No subliminal suggestions; no distracting music

No meditational experience required. The acoustics do everything for you

Absolutely 100% safe to use

---
The Sacred Geometry of the Pyramid
A number of studies have shown that the ancient structure of the pyramids is encoded with certain frequencies. These frequencies have been reproduced using acoustic brainwave activation and can be listened to to enhance health and longevity.

Finally - this is a real breakthrough in altered state technology!
Acoustic Brainwave Activation will change your brainwave activity, mood or state safely, consistently and effectively. You will achieve peace, relaxation, enlightenment, personal enhancement and much much more.
We have developed over 40 different Activation Acoustics. You can find out more about each one by clicking on the buttons to the left.

REMEMBER:
...you can play the acoustics on your PC, HiFi or Mp3 player;
...you do not need special equipment and;
...YOU DO NOT NEED HEADPHONES.

DOWNLOAD NOW
Pyramid Power

Cost: $24-95
Value Multiple Download - Expansion Pack

Download 1 - Chakra Stimulation
Download 2 - Increase Energy
Download 3 - Chi
Download 4 - Pyramid Energy
Download 5 - Christ Consciousness
Download 6 - Angelic Guide


Cost: $69-95
Isochronic Beats Megapack Downoad

All 42 of the isochronic beats series downoads in 1 download pack

Cost: $299
Your credit card payment will be converted to your local currency after check out
Free Sample
For a free sample of Isochronic Beats products click on the button.
The Chakra Kundalini Suite

This unique combination of techniques absolutely ensures the brainwave and chakra energy patterns are tuned to exactly the right frequencies. The way the music works makes sure this happens very quickly. The chakra will then start to resonate in harmony with the dominant frequency in the brain. This stimulation will clear any blockages in that particular chakra allowing energy to flow more easily through the energy pathways. This attunes and energizes the chakra in a natural way. Each time you listen to the specific chakra vibration within the music - that chakra is stimulated and strengthened. . Click on the picture or the link above for more information
Free E Book Library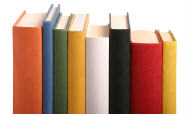 Absolutely free access to our new step by step training manuals
+
Over 30,000 other free E Books and softwares including psychic development, tarot training, hypnosis course, magickal texts,astrology software, rune casting, I ching, dream interpretation, wicca, crystals,etc.etc,etc
Just Click HERE for free instant access